Porto is a city of history, traditions and warm smiles. A visit is never complete without experiencing a relaxed night out. Not only for the gastronomic diversity but also for the spirit of enjoyment.
We invite you to a night out in Porto, visiting some of our favorite bars and restaurants. It's not just a night out. It's an experience!
There are a lot of charming bars in Porto. Some of them are still a well-kept secret. Club Porto Rugby is one of those places. What might sound like a regular sports bar, reveals itself as an updated gentleman's club.
No funny business here! The classic gentleman's club, where you can imagine posh businessmen discussing economics, politics, sharing experiences and smoking their cigars and pipes.
Though you don't need your tall hat, you should care about your attire. Casual chic is the best choice.
Club Porto Rugby is located on a basement but it's not a dark and scary bar. It's totally the opposite: the main room has comfortable chairs and big chairs. There's a big screen where you can often watch sports events. Apart from the bar, there's a terrace and a pool room.
Take a look at the menu and have a drink a snack, just to get ready for dinner, and enjoy the atmosphere!
Cervejaria Brasão, at Aliados, is a typical Portuguese beerhouse. They serve the traditional 'francesinhas', snacks, meat and seafood. There's also a wide variety of drinks, from beer to wine, sangria, and cocktails.
If you haven't tried 'francesinha' yet, we recommend you do. If you tried it already and want to go for it, again, feel free to do so. If you think it's too heavy or want to try something different, there is plenty to choose from.
The atmosphere is relaxed and the decoration makes you feel comfortable. You don't need to dress up! On the other hand, we do recommend you make a reservation. Especially on weekends, as you might not be able to get a table without it.
After dinner, you can walk around the city center and explore Porto's "entertainment district". Don't worry, you won't have to walk too long. There are bars to please all types of tastes. One of our favorites is Baixa Bar. Located in the heart of 'Galerias' area, it's very charming and tasteful bar (and disco).

As you enter the bar you will notice the wooden tunnel leading to the dancefloor and the decoration of the bar.
'Galerias' area has a certain Parisian look to it. This atmosphere has been taken inside Baixa Bar. Take the time to appreciate the rosettes on the ceiling and let yourself be seduced by the warm colors on the walls and the golden plaster frames and mirrors.

Grab a drink and enjoy a relaxed conversation at the bar or, if you can´t resist the music, get up and take over the dance floor!
Porto has a very lively nightlife and there are iconic bars downtown. Pipa Velha is on that list! It's been open since 1981. It's an unpretentious bar where you can have a drink, chat and enjoy a great musical selection.
If you're feeling a little hungry and want to grab something to eat before going the next stop to dance the night away, Pipa Velha's toasts are a perfect choice. We highly recommend the tomato and cheese toast or the smoked ham and cheese toast.
Enjoy the lively atmosphere and feel like a local at one of the most friendly bars in town!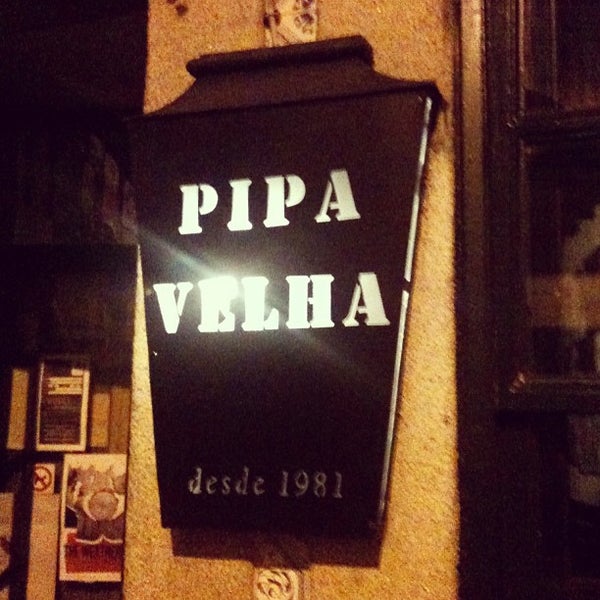 Step out from an iconic bar and enter an iconic dance and nightclub in Porto. Plano B is a very special venue. It shifts between cultural events and all night long parties. It's the most charismatic club in town and one of the most eclectic.
Be prepared to be amazed by the space and the decoration: high ceilings, red velvet curtains, retro mirrors, mismatched couches, ornate lamps and much, much more! Plano B is divided into three main areas: the gallery at the entrance, the cafe at the back room and, climbing down the stairs, a dancefloor and an area ready to host live concerts and DJs.
No night out in Porto is complete without a visit to Plano B.